Branding
Workshop
Participants in the workshop helped to establish the core values which became the foundation for the brand development.
Colours
The new colour palette represent stability, flexibility, new thinking, trust, down to earth and growth
#1B3749

#477E8C

#B0784D

#A99B8E

#F8F0EA

#EEF6F5
Typography
To create a dynamic and trendy approach, a distinctive hierarchy was chosen between headlines and body copy
Website
UX Wireframes
I created content strategy, UX wireframes and user journeys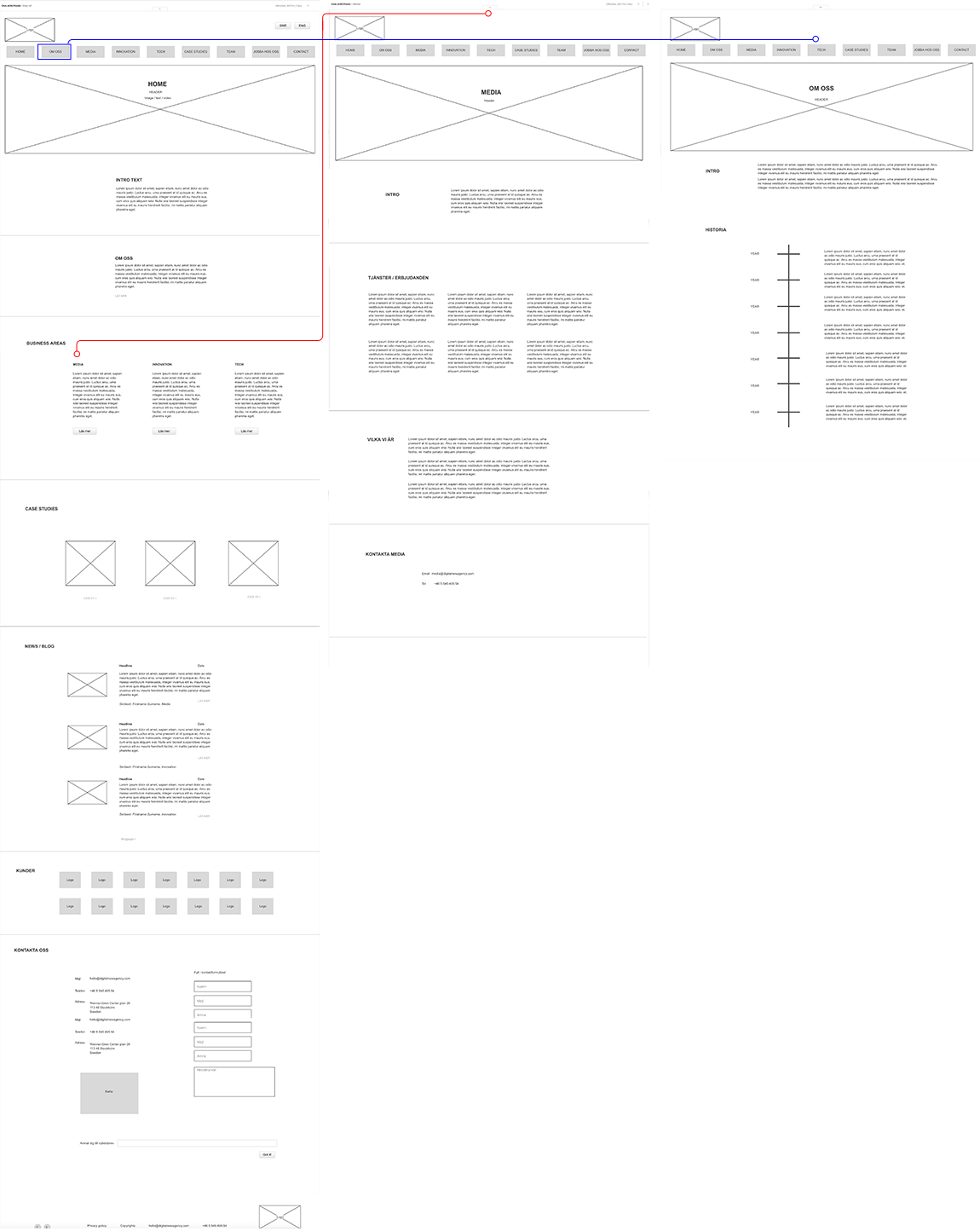 Concept
Home
How do one define a home? A place where you feel safe, to feel at home, but dones not necisarily be your home
Growth
Green, flourishing, nature
Tänk dig att det är kallt, det blåser, havet guppar obarmhärtigt och det är beckmörkt. Gummibåten där du sitter i är liten och följer vågornas minsta rörelse. Det känns hopplöst. Men så plötsligt ser du ett ljus i mörkret. En antydan till land. Du kommer allt närmare och vad som kommer att likna en ö i takt med att solen uppenbarar sig och stormen mojnar. När du kliver i land, bländad av den oslagbara atmosfären och grönskan slår det dig att du hittat hem. Välkommen till kunskapens ö, möjligheternas ö, pionjärernas ö. Din ö!
Final Design
Team pages
Together with my copywriter, we setup an photo studio where we took photos of all employees, which I then retouched and placed in a composite forest