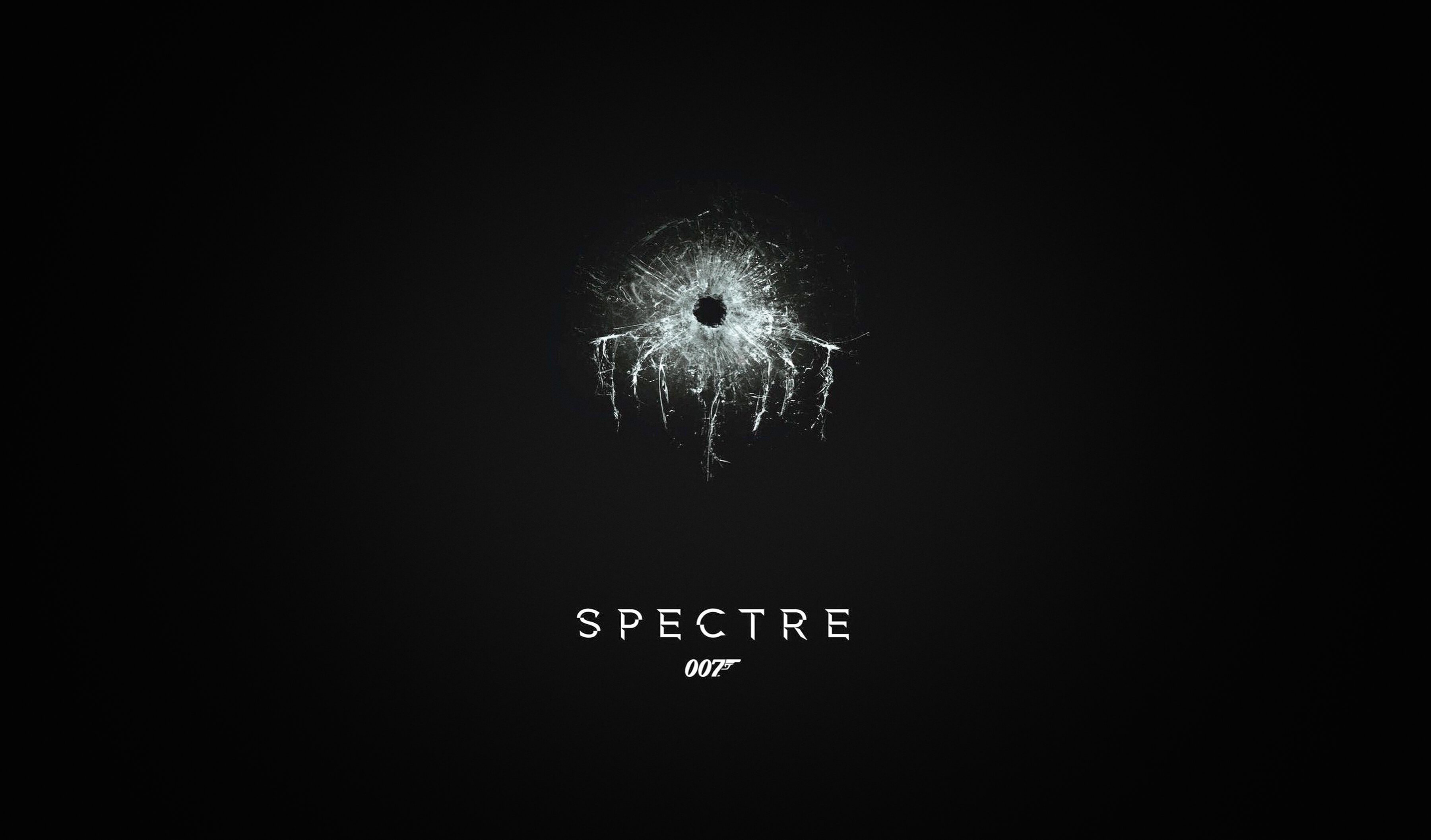 The Project
The brief stated to come up with creative ideas where the audience should interact with all the partner brands in the film. The heroes of the idea should be the equally divided among the partner brands. The brands are Sony, Bollinger Champagne, Belvedere Vodka, Omega Watch, Jeep and Aston Martin. The idea had to consider the stricter advertising standards for various countries where alcohol advertising is prohibited
My Role
I was solely responsible for coming up with the ideas and to visualise the narrative
The Result
I presented two different but solid ideas which meet the brief
IDEA 1
Interactive story
The user will be a secret agent on a mission traveling to the same location as in the film. For each destination, there will be a partial mission to complete. The user will have to interact with the brands in order to complete the missions.
For the countries which have a stricter adverting standards, the missions containing alcohol will not be available.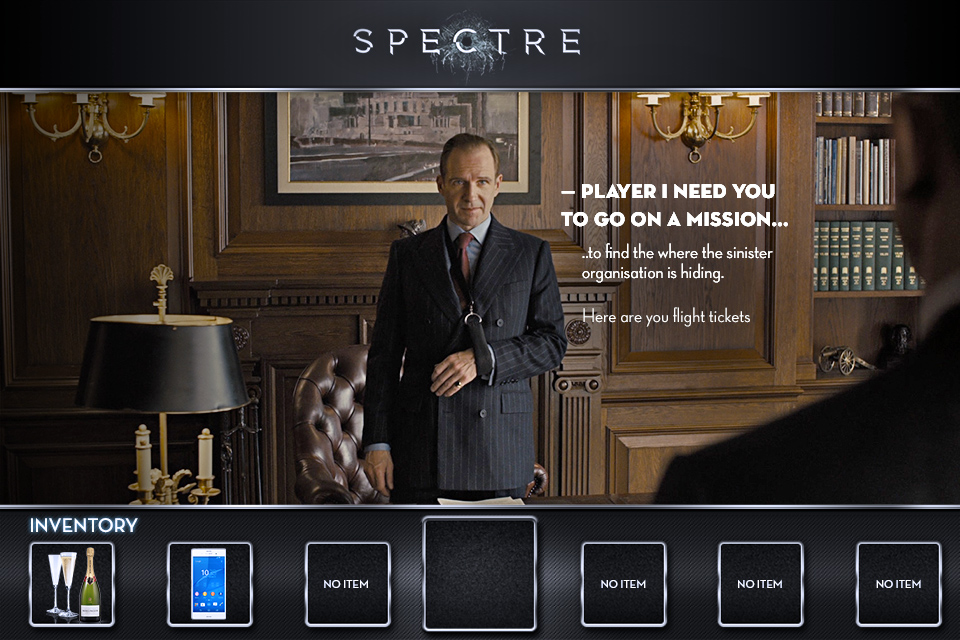 The user is briefed to go on a mission. At the bottom of the screen, an inventory list is appearing, where the player will be able to use appropriate item during its mission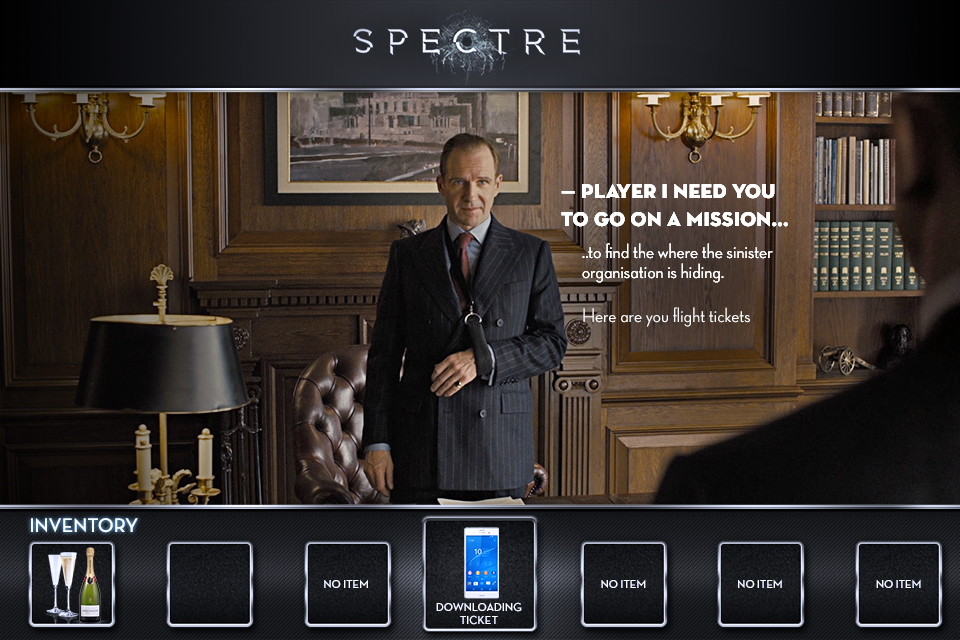 The user recives the flight ticket by downloading it on its Sony phone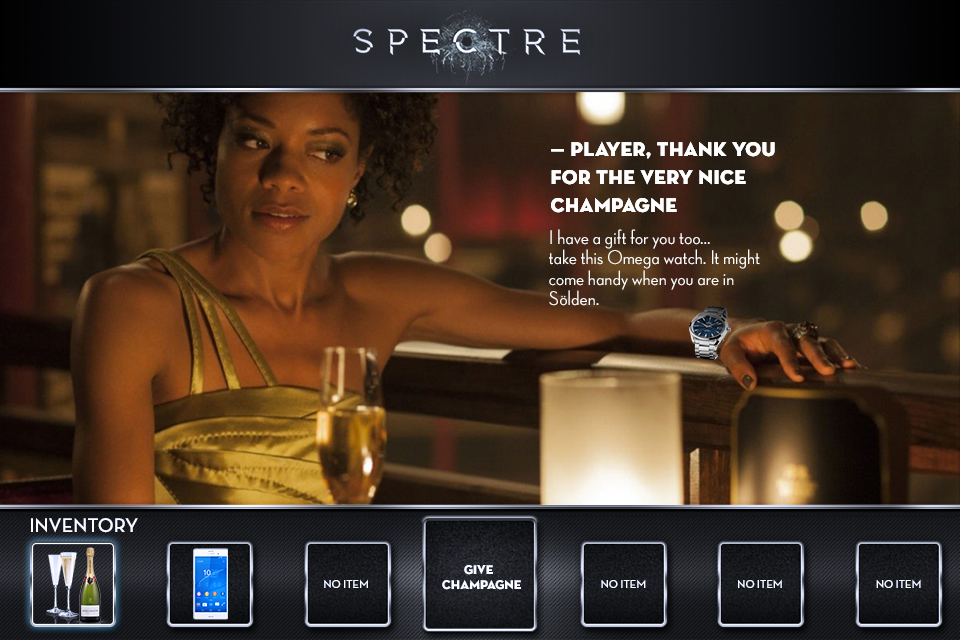 The user meet Money Penny and from its inventory, the user offers her a glass of Bollinger champagne...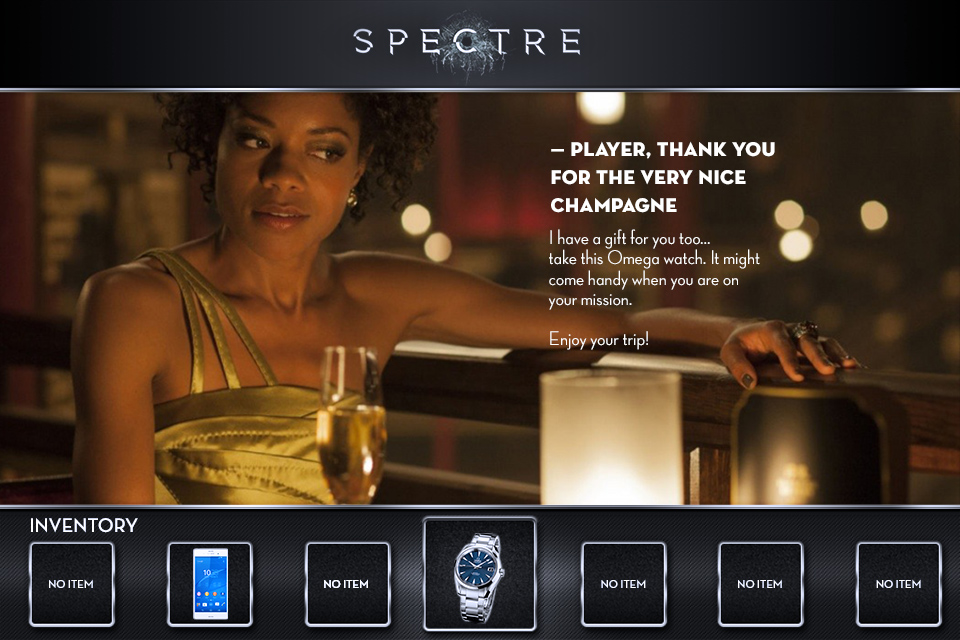 ...in return she gives him an Omega watch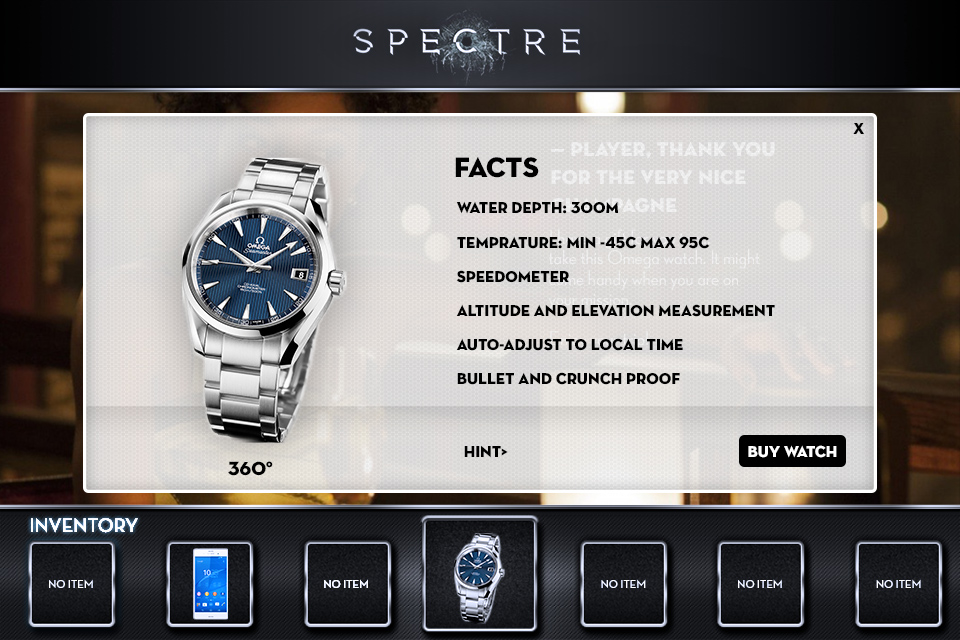 Anytime during the mission, the player can click on any item in its inventory and it wil display the facts about the item. The user can also spin item 360° and navigate to product website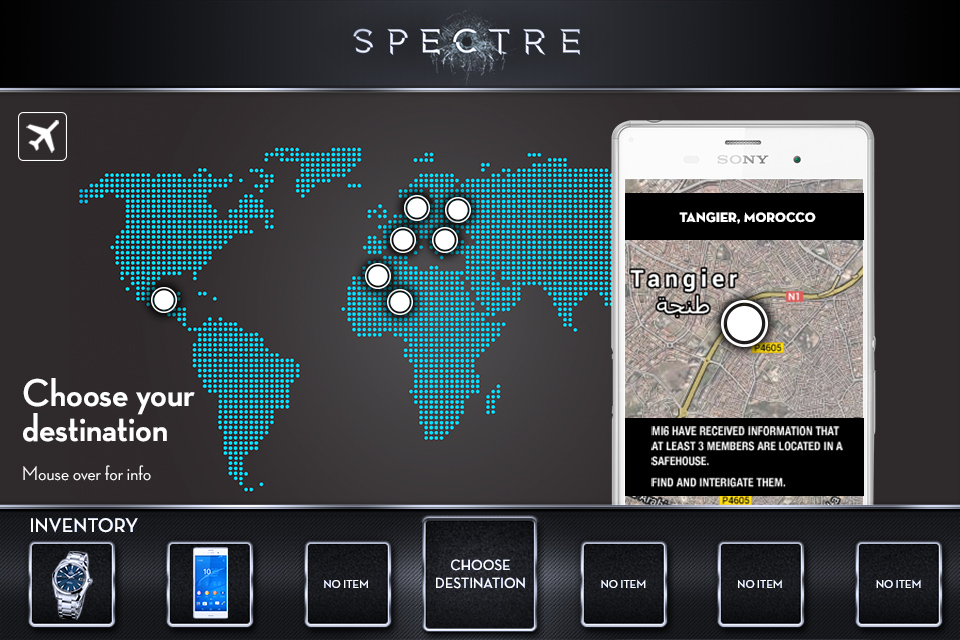 The player once again uses its Sony mobile phone to navigate and choose its next destination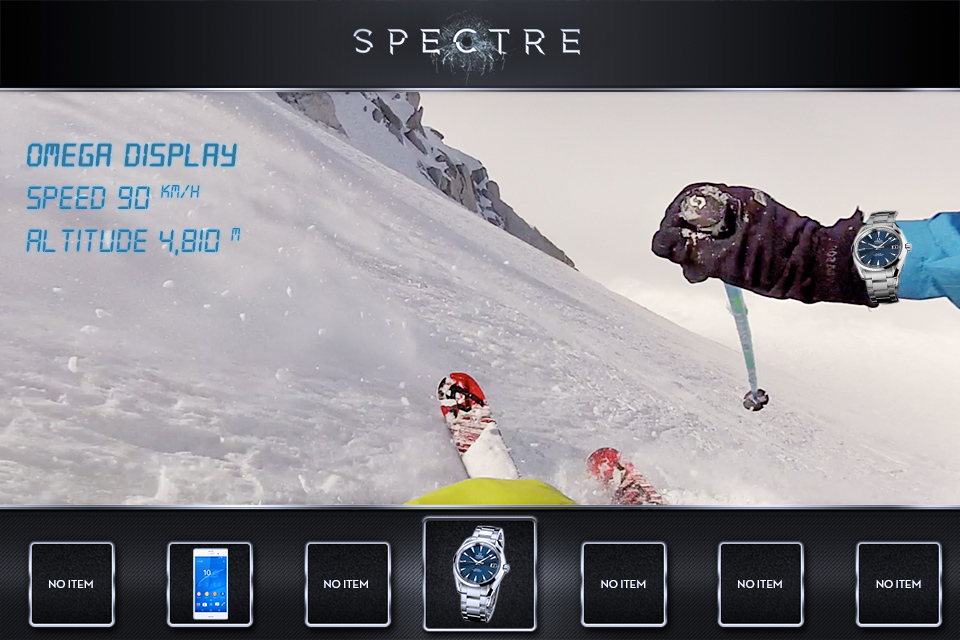 The user utlise the Omega watch while on skiing mission in Sölden
IDEA 2
Behind the scene
The user will be able to watch behind the scene footage or get exclusive content from the film, meanwhile getting exposed to the features of the products
For the countries which have a stricter adverting standards, the slides containing alcohol will not be available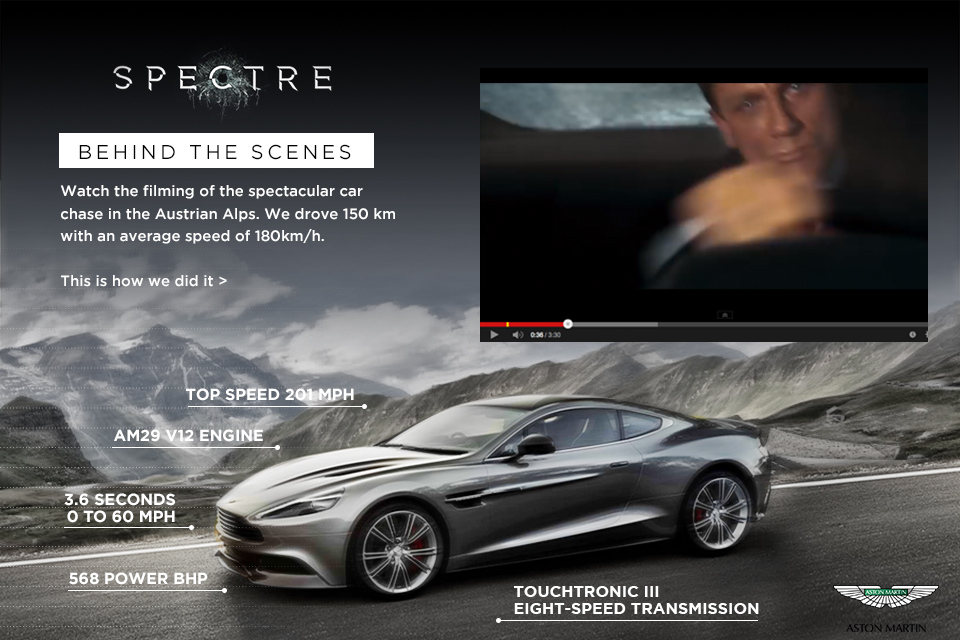 Behind the scene car chase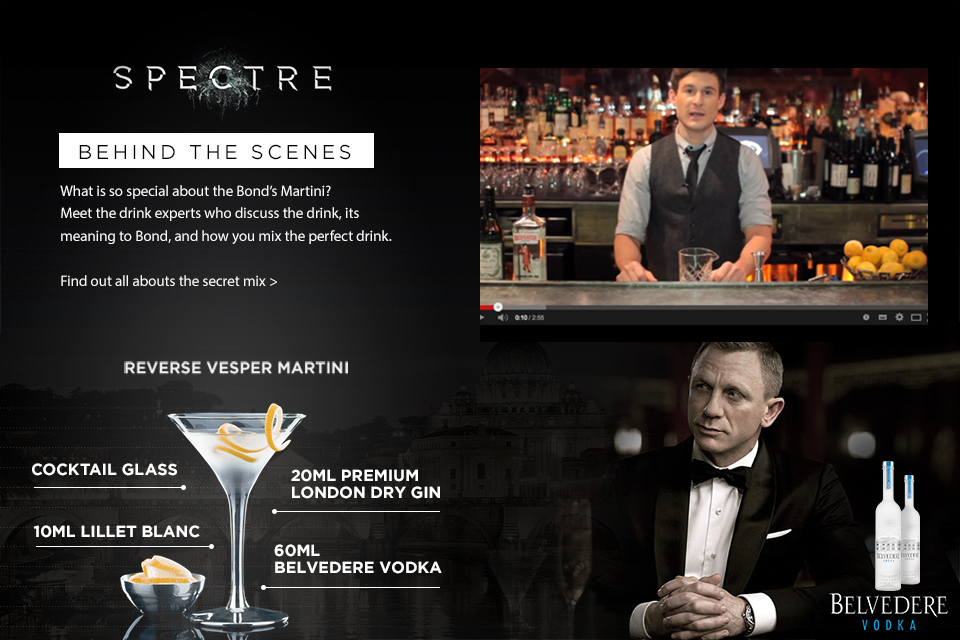 Behind the scene the secrets about the Martini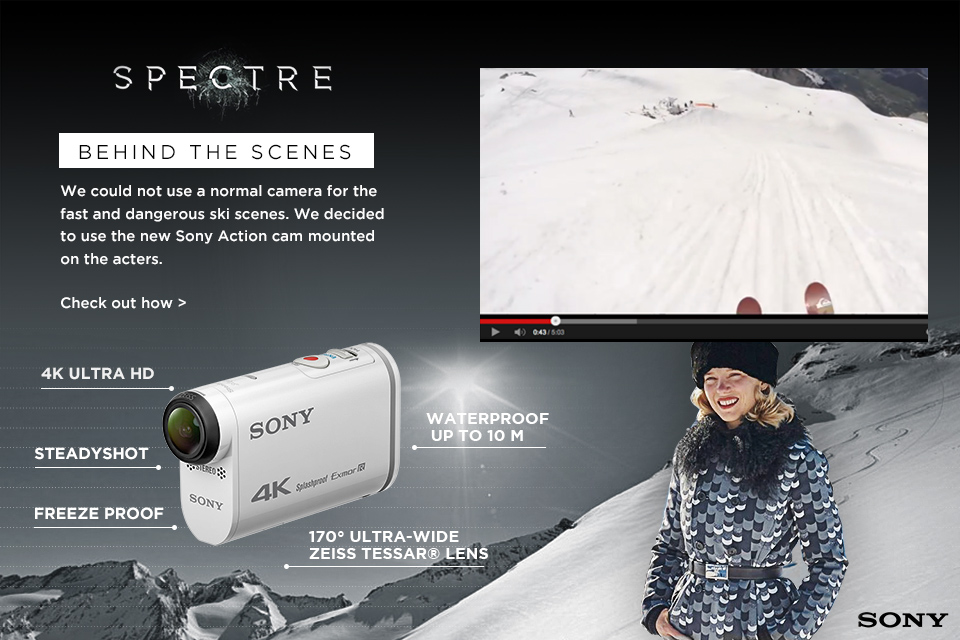 Behind the scene advanced ski scenes